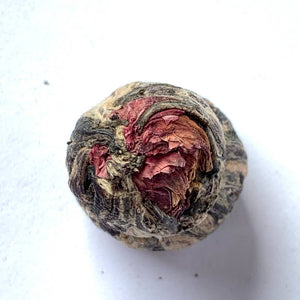 Ingredients:
Organic green tea and organic purple mallow flower.
Directions:
Heat fresh, filtered water just short of the boiling point.
Add one bloom of tea to a small teapot or large mug.
Pour the heated water into the pot.
Steep for 2-3 minutes and watch it bloom.
Sip and enjoy Davidson's organic tea.
Spring Cup (Loose Leaf) is green tea with scarlet blooms that unfurls during steeping. Best for a small teapot or a large cup. Contains 10 blooms per package.
Read More