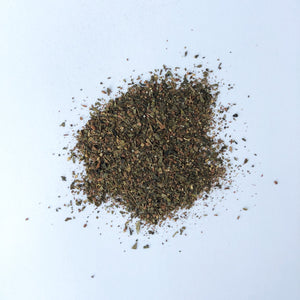 Ingredients:
Organic green tea, organic cinnamon, organic cardamom, organic cloves, organic ginger, and organic black pepper.
Directions:
Daily serving size: Pour 8 oz of boiling water (212° F) over 1 tsp. of tea. Steep 4-5 minutes. Add 2 oz of hot milk (or dairy substitute), and sweeten with honey or sugar to taste.
This blend is a modern twist of the traditional Chai Tea, combining Organic Green Tea with sweet and zesty organic spices like cinnamon, cardamom, and cloves. It creates a clean, refreshing, spicy beverage with a soothing finish that is both healthful and full of flavor. Chai Tea is usually sweetened, so try adding a pinch of stevia, a dash of vanilla, or even milk. It tastes great whether served hot or cold!
Read More